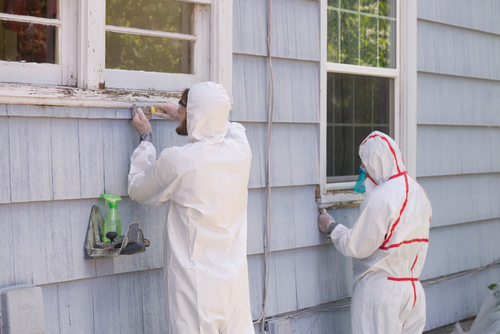 If your home or commercial facilities were painted in the 1970s or earlier, there's a good chance you've got lead paint. While most people paint over this and get on with their lives, it doesn't solve the problem of lead being present! And, when that paint chips off or you decide to do some renovation work, lead paint is going to be a unique challenge you have to deal with.
Flint Inspection Consulting Services, Inc. will make it easier by providing you with a thorough lead paint inspection in Wichita Falls, TX and can suggest a trusted removal expert to provide any lead remediation services you may need, keeping you safe in the event this carcinogen is present.
Complete Lead Testing
We provide thorough lead paint inspections in Wichita Falls, Burkburnett, Wichita County, Iowa Park, and Pleasant Valley, TX for both homes and businesses. Our lab is fully accredited and insured, promising verifiable results. Our recommended lead testing contractors approach every job with the utmost safety and mindfulness, minimizing exposure to this toxic material and making sure it's removed from your building quickly, and without incident. Our inspections are thorough and complete, so once we're done, you'll be able to get back on track with your project—whether it's a simple repainting or complete remodeling.
Lead paint is a hazard that can't wait to be remediated. Contact Flint Inspection Consulting Services, Inc. today to have your home or business inspected and any suspected paint tested and remediated accordingly. Call us for lead testing, asbestos consulting, and mold inspections today at 940-569-4876.